Hydraulic Portable Water Well Drills
Available in two configurations, each with an option for added power, the Hydraulic drills provide expanded power and drilling depth to the Lone Star line. Capable of drilling a 6-inch borehole to depths ranging from 200 to 300 feet, the hydraulic drills perform well in a variety of soil conditions including sand, clay and rock. The more powerful LS200H+ and LS300H+ feature a heavy-duty swivel and anchor option for pushing in rugged rock formations. Like the Mechanical units, all models break down for easy transport and can be crated for shipping.
LS200H Hydraulic Water Well Drill
Our smallest hydraulic-powered rig still boasts 5,000 pounds of pullback/pushdown force, providing the extra power needed to get through soft rock formations.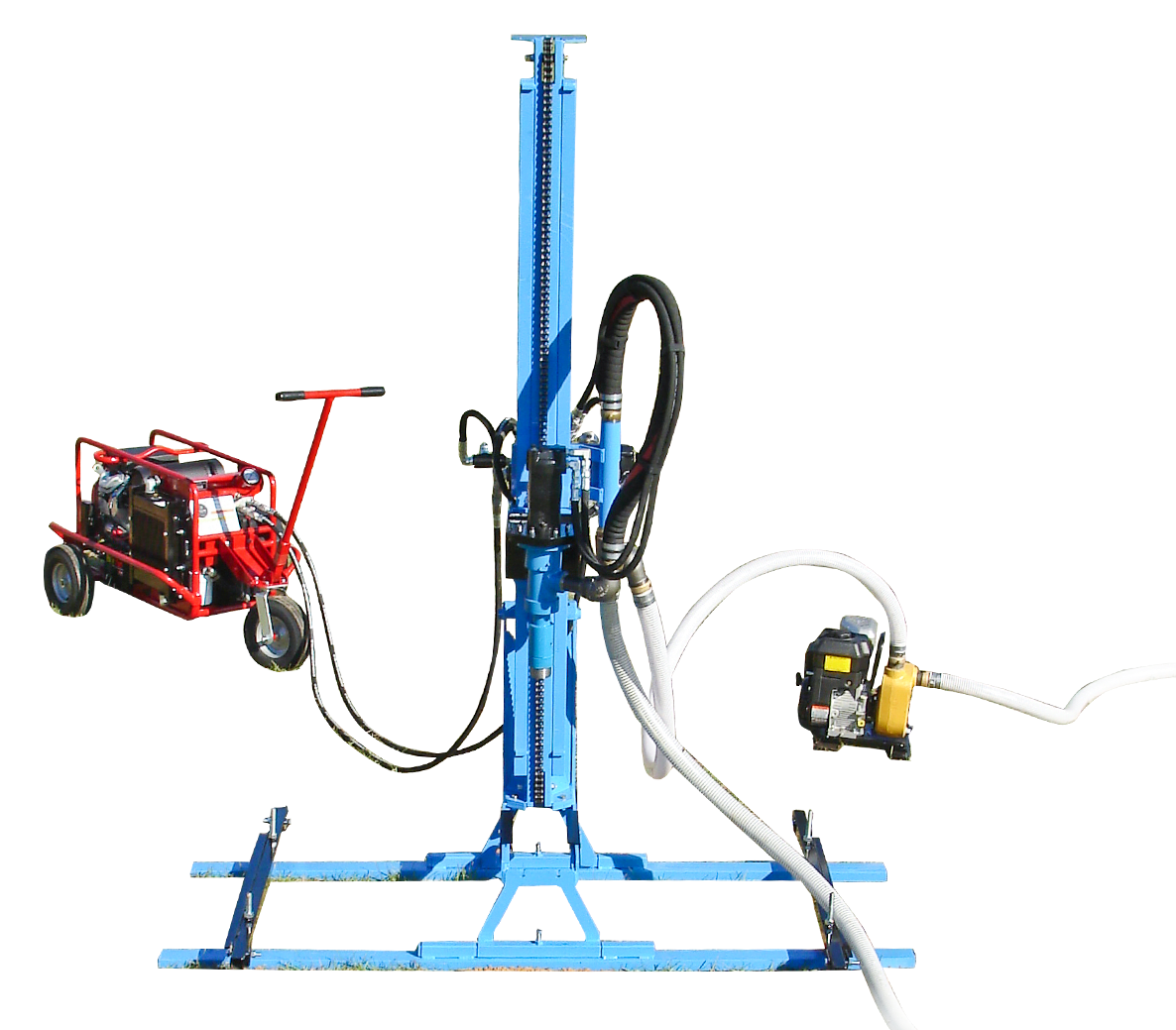 LS200H+ Hydraulic Water Well Drill
The same operator experience as our LS200H, but with a more robust engine and a beefed up hydraulic system to power through even hard rock formations.
LS300H Hydraulic Water Well Drill
Reach depths of up to 300 feet thanks to a powerful 13-horsepower mud pump and a heavy-duty welded steel frame that offers added durability.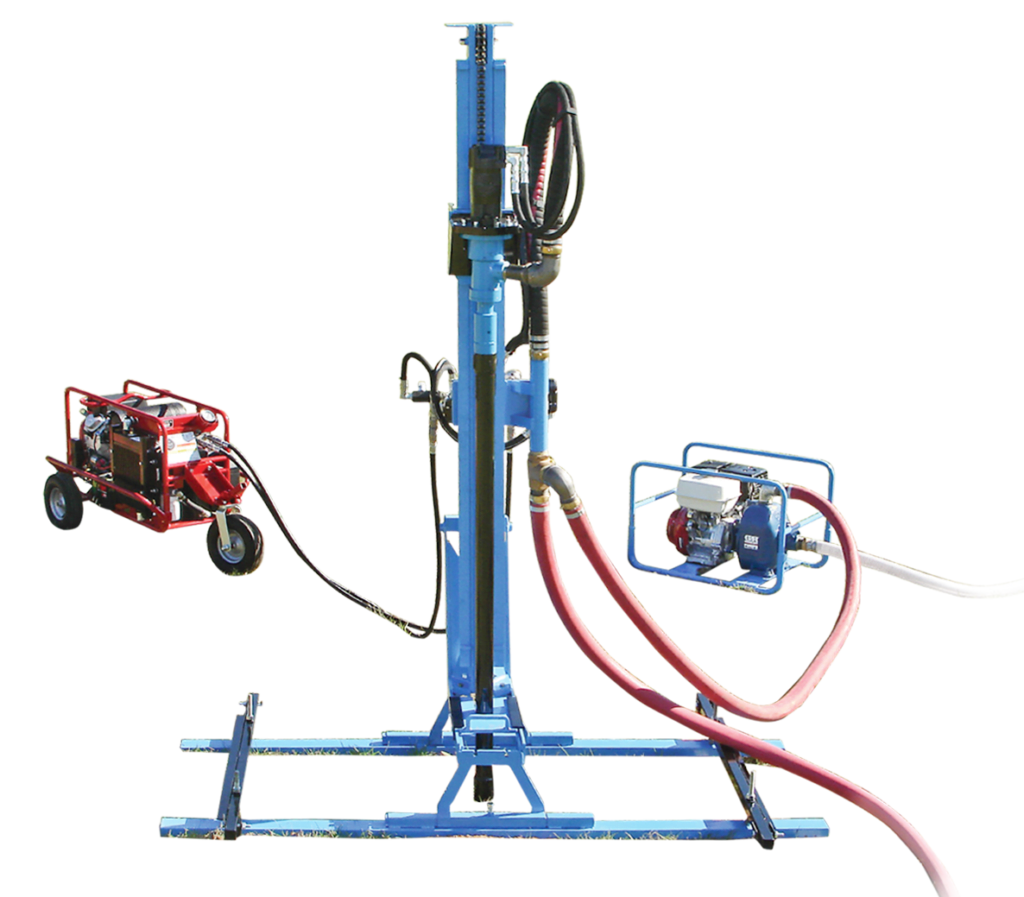 LS300H+ Hydraulic Water Well Drill
The big brother of our LS300H and the most powerful of our hydraulic line. Take on the most demanding jobs without sacrificing portability.