Water Well Drill Kits and Accessories
We call our water well drilling kits "Missionary Kits." They include all of the basic necessities for keeping Lone Star water well rigs drilling: a 4-inch casing flush tool, 4-inch casing slips, a 1/4-inch hollow braid rope, hoist bracket bailer tripod assemblies, a PVC bailer, hard hats and a toolbox with pipe joint compound, a grease gun, wrenches and miscellaneous nuts and bolts.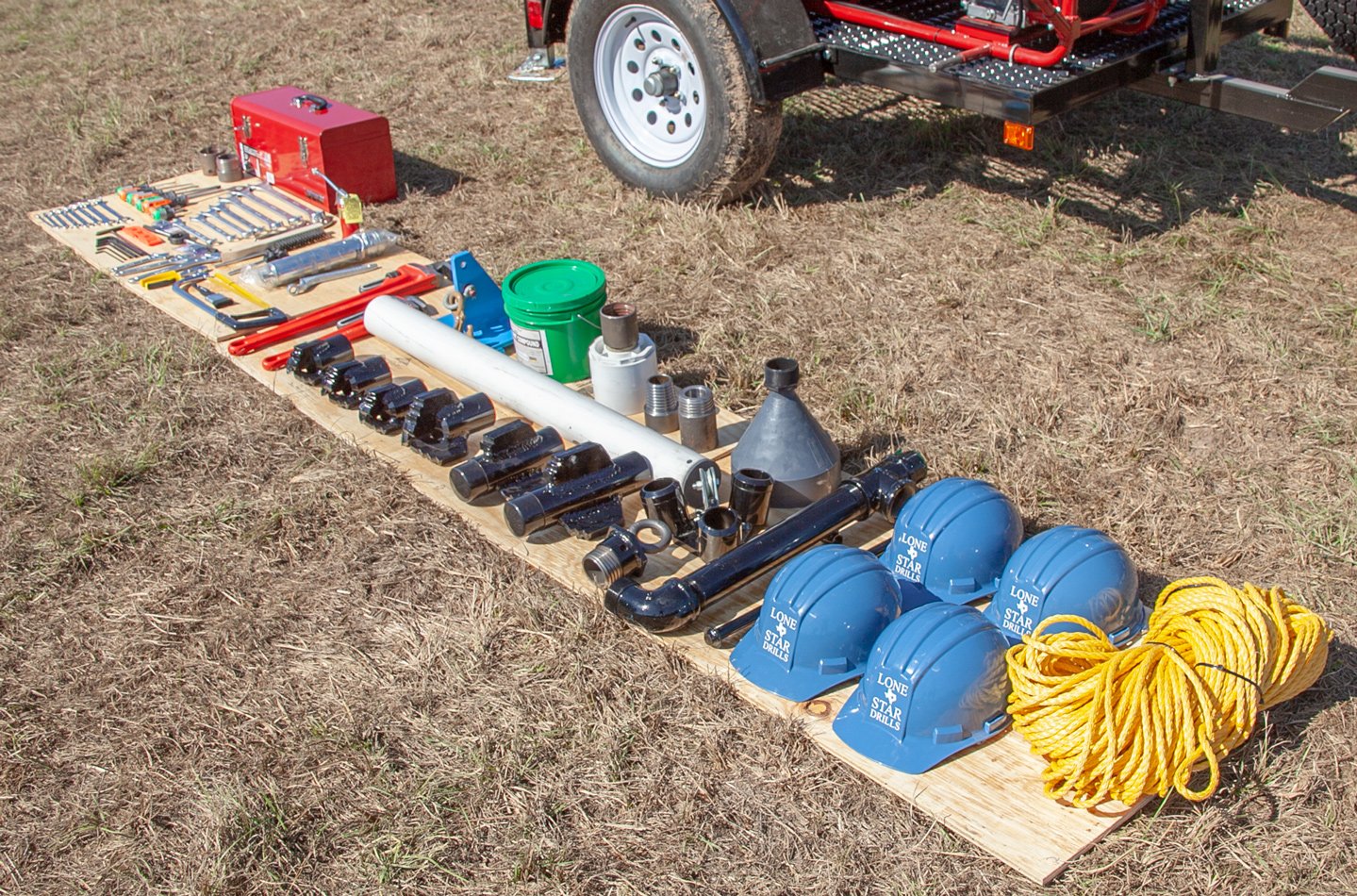 Water Well Drill Accessories
We want to ensure you have everything you need for your drilling mission, so we have a variety of accessories and drill bits available. These accessories are designed to help you make the drilling process even easier.
4-Inch Casing Flush Tool
Use the casing flush tool to quickly clear mud and cuttings from the borehole for clean water.
4-Inch Casing Slips
Set 4-inch casings quickly and easily.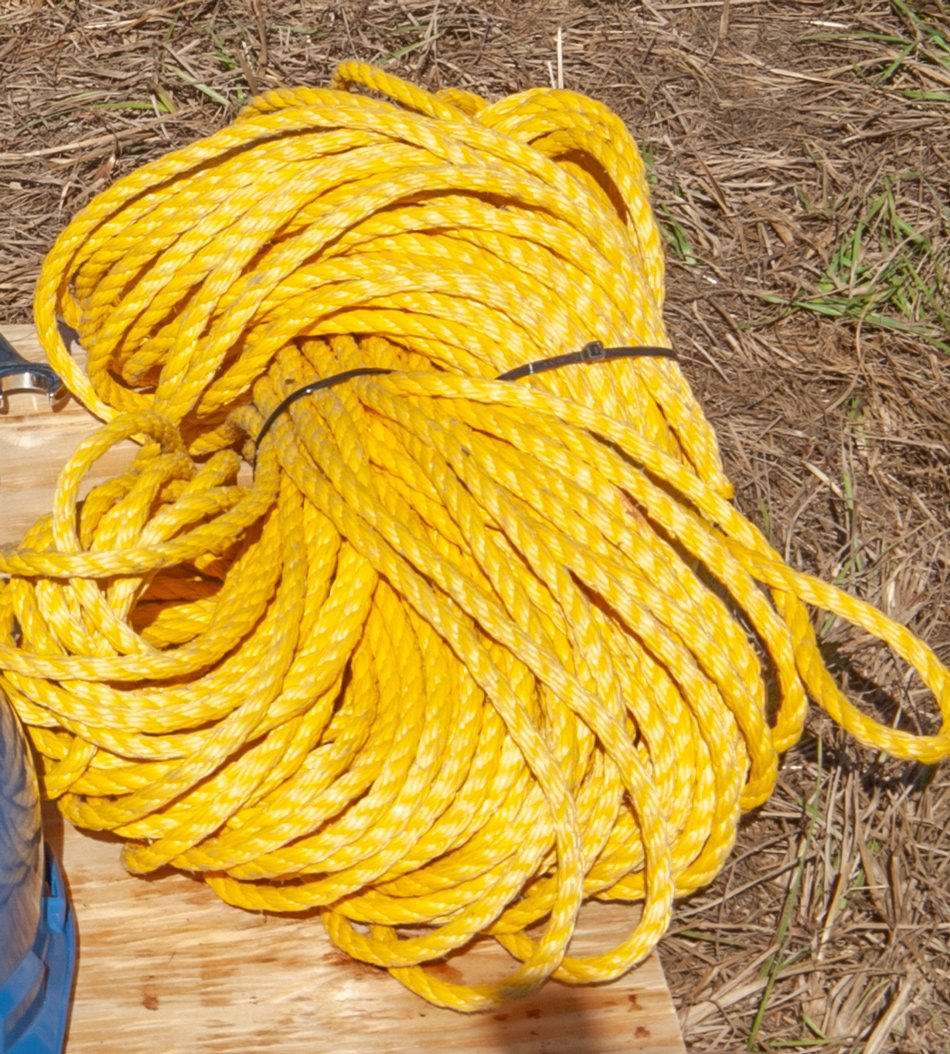 1/4-inch Double Braided Rope
Raise and lower the bailer with minimal effort.
Hoist Bracket Assembly
Lift drill pipe out of the borehole with less hassle.
Bailer Tripod Assembly
Achieve greater stability when raising and lowering the bailer.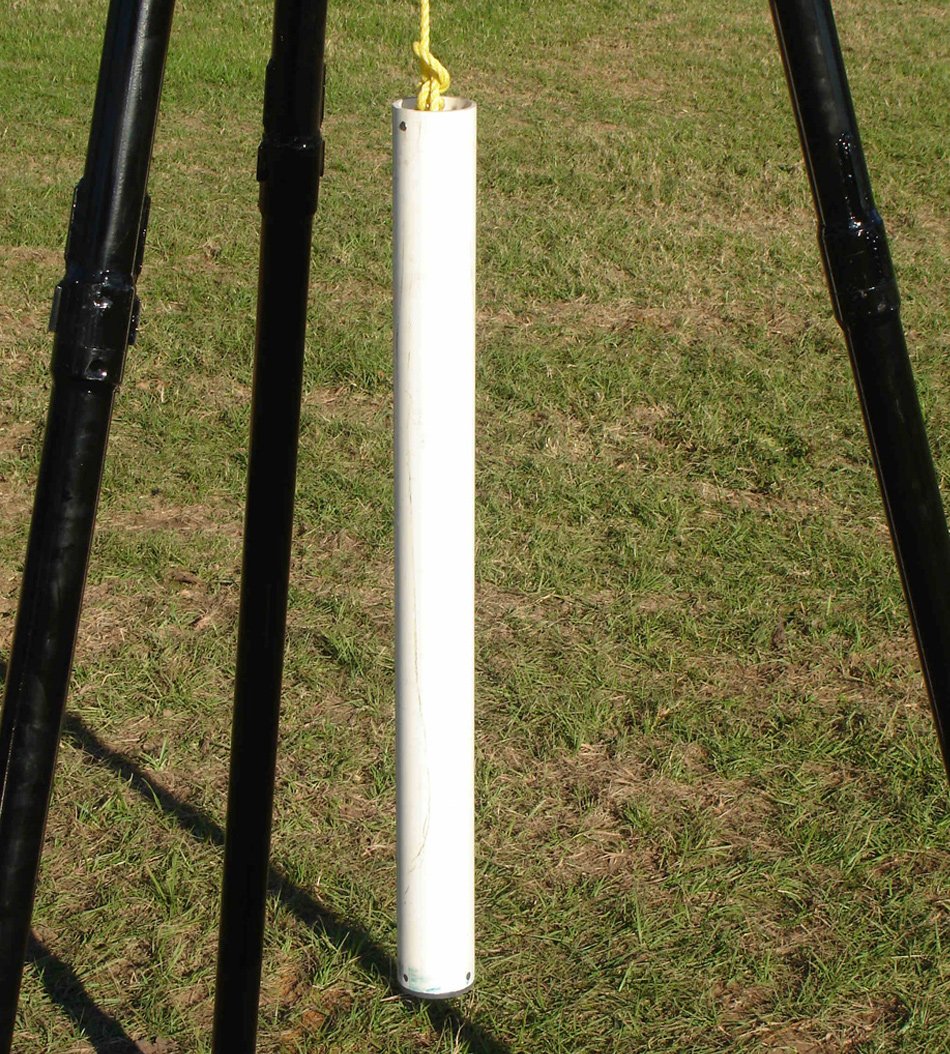 PVC Bailer
We supply a cylindrical PVC Bailer with all our drilling packages. It is three inches in diameter and 40 inches long to effectively capture generous amounts of cuttings or water and take it to the surface.
Tool Box
Each Lone Star Drill package comes equipped with its own toolbox that contains everything needed for quick adjustments or repairs, including wrenches, O-rings, pipe joint lubricant and a grease gun.
Step Drag Bits
Clay, sand and medium hard formations meet their match with step drag bits. The three-wing, three-step bits drill pilot holes quickly and feature a hardness that ensures longevity and a sharp cutting edge.
Roller Cone Bits
Quickly drill through tough soil and rock with roller cone bits that feature durable tungsten carbide inserts for increased longevity and productivity.
Polycrystalline Diamond Compact Bits
PDC bits feature polycrystalline diamond cutters for enhanced durability and superior productivity. The cutters are asymmetrically force balanced to drill precise round holes and reduce bit whirl. The PDC bits are designed to minimize plugging and achieve high penetration rates even in medium rock formations.
Claw Bits
To reduce over-torqueing and stalling in hard clay formations, the claw bit features three fingers that dig in and loosen tough soil. The bit is designed for durability and longevity, and fingers can be replaced once worn.
Down-the-Hole Hammer (DTH)
Lone Star offers down-the-hole hammers for powering through the toughest rock formations, such as limestone, sandstone and quartzite. They're available in 3-, 5- and 6-inch diameters. When paired with any of Lone Star's hydraulic drills, they reach up to 400 feet depths or 122 meters.