Trailer-Mounted Water Well Drills
As the most dynamic and powerful rigs Lone Star has to offer, the trailer-mounted hydraulic drills maximize drilling efficiency. Hydraulic power boosts performance and accelerates productivity, while the trailer design enhances portability. Capable of drilling 6-inch boreholes up to 400 feet, these workhorses ease through demanding water well projects and other applications in a variety of soil and rock conditions. All models can be shipped fully assembled or broken down and palletized for convenient airfreight or water transport.
The smallest of our trailer-mounted rigs offers the perfect balance of convenience, performance and portability.
Enhanced speed and increased power compared to our LST1, making it the perfect rig for those in need of a heavy-duty solution.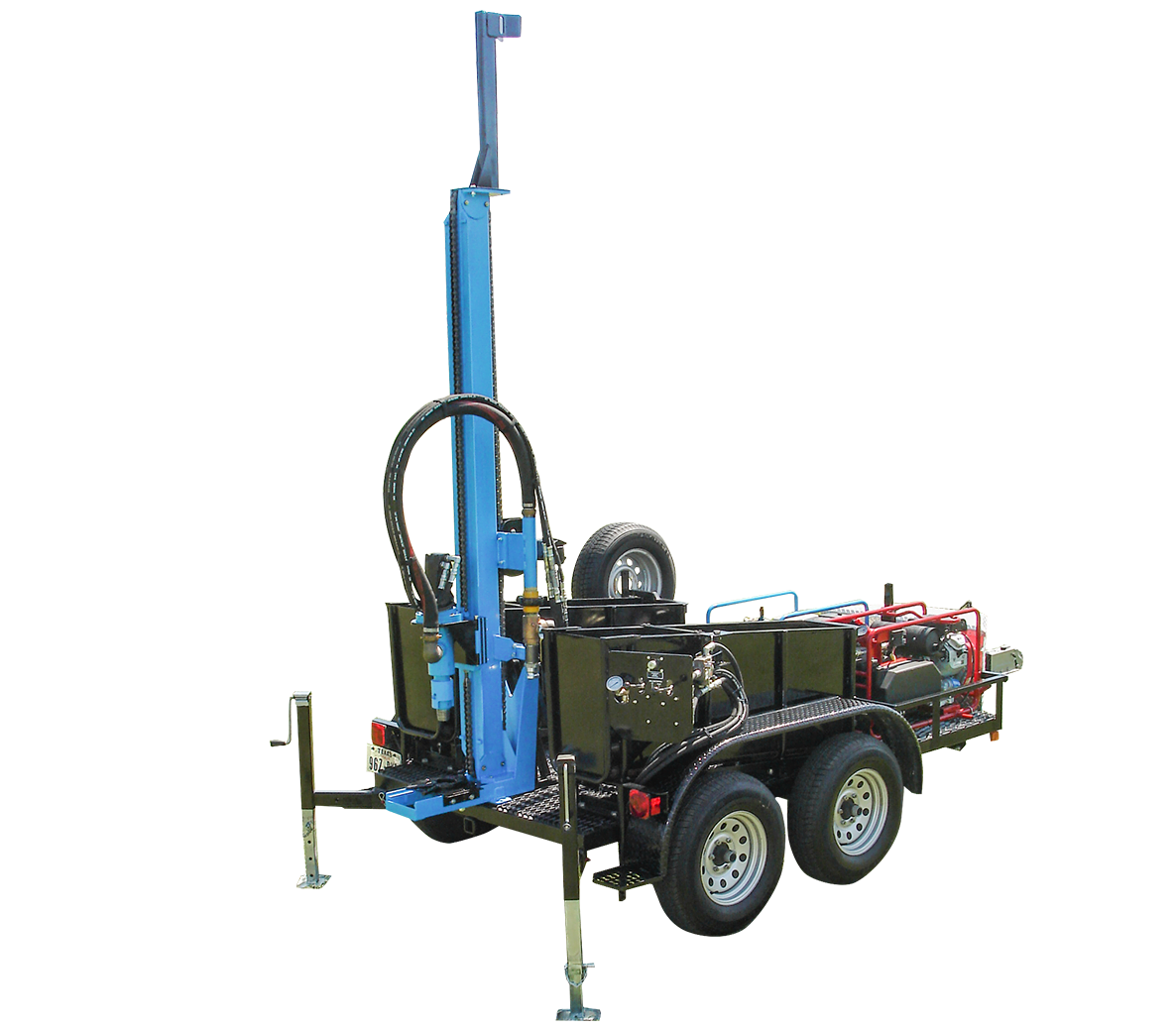 Drill 6-inch boreholes up to 300 feet in any soil conditions and enjoy the convenience and reliability of a tandem axle trailer.
The largest rig we make, wielding 9,000 pounds of pushdown force and built to reach depths of 400 feet in dense rock formations.