Lone Star Drills offer the performance and portability to tackle the most demanding and remote groundwater well drilling applications. Units are available in several models with a wide-range of capabilities, configurations and power sources to meet your specific shallow groundwater well, soil testing and geotechnical drilling needs.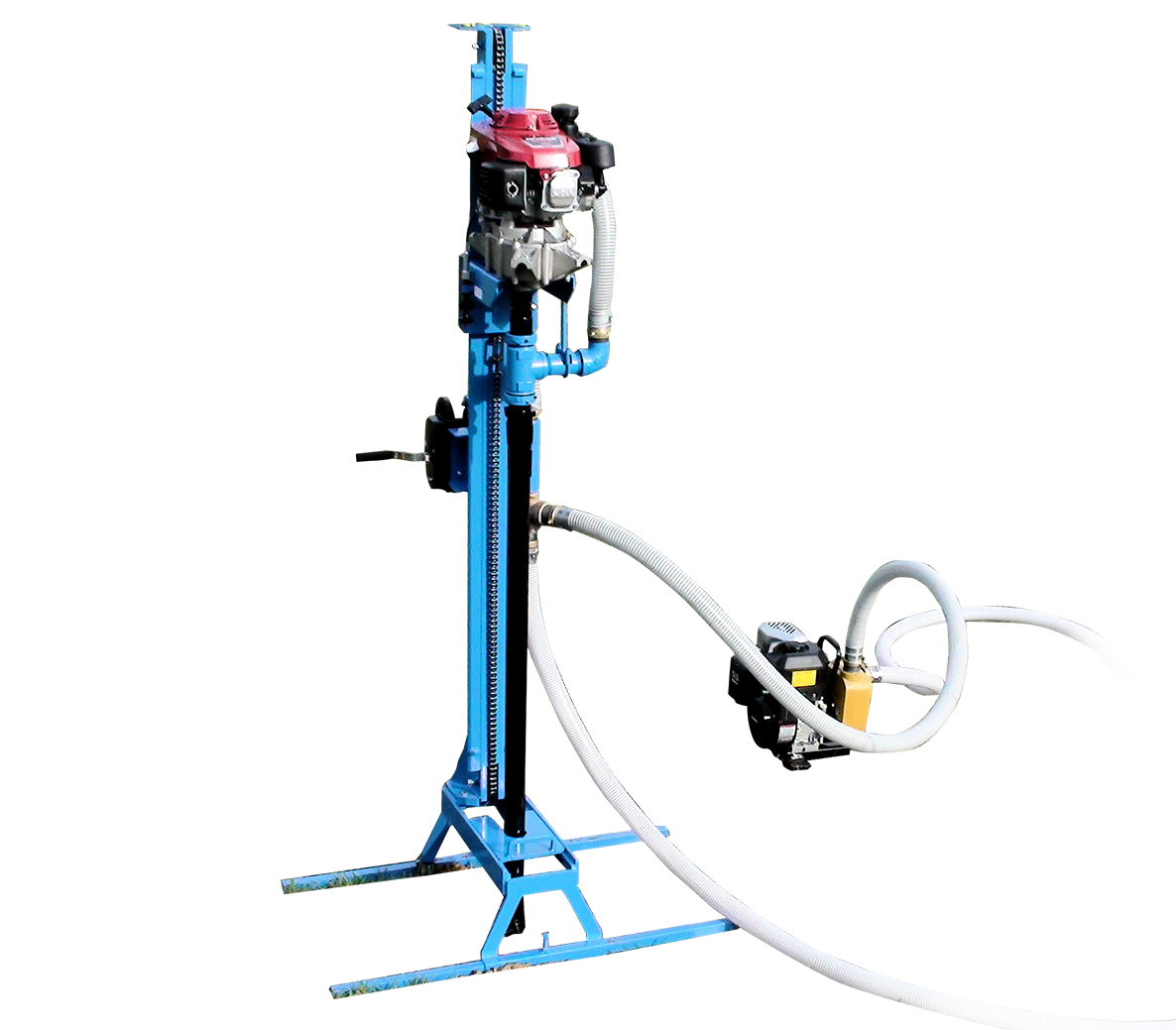 Economically priced, highly portable, field-proven mid-range drills can reliably drill a 6-inch borehole from 100 to 200 feet in a variety of soil types.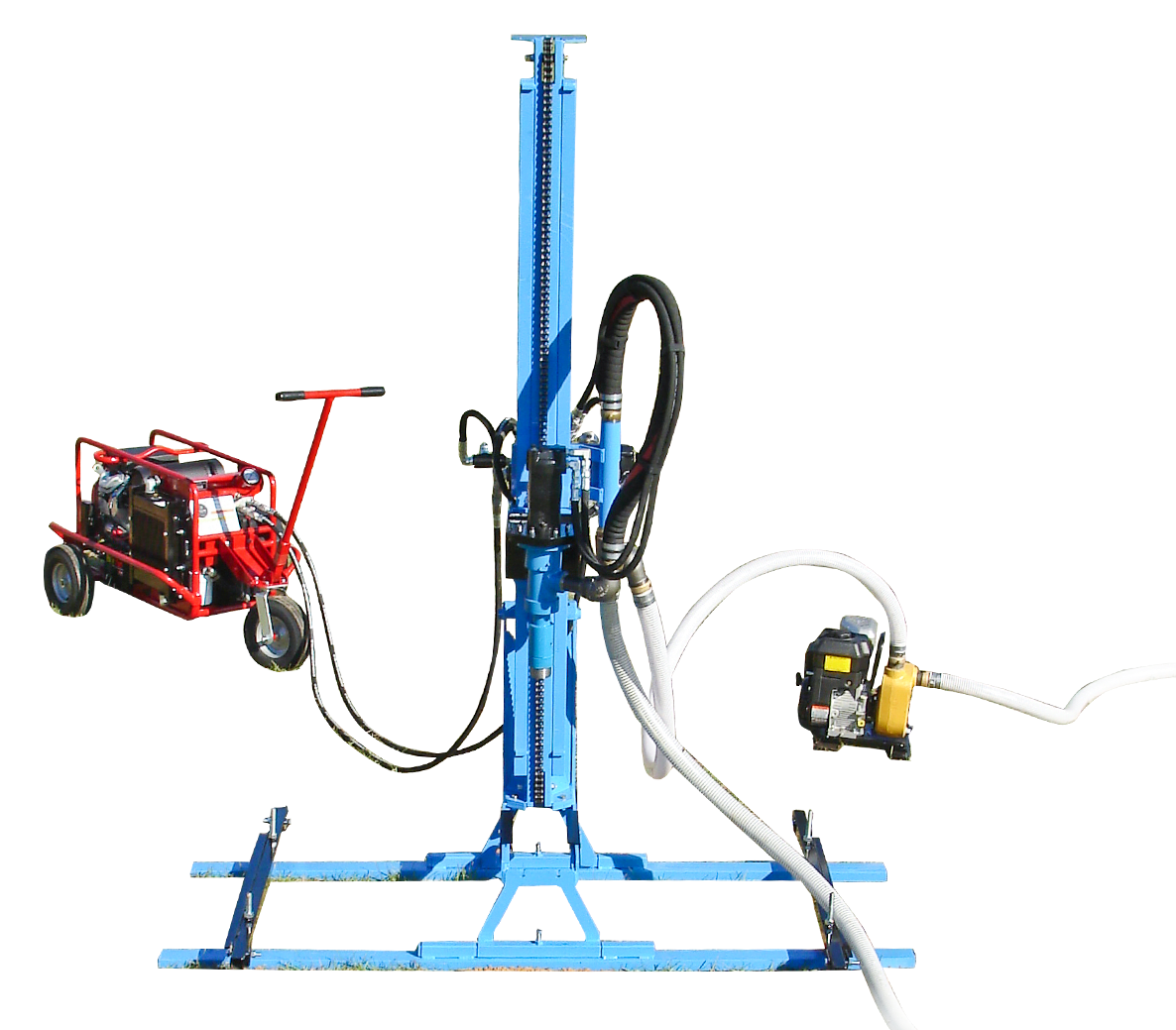 Available in two configurations, capable of drilling a 6-inch borehole to depths ranging from 200 to 300 feet in a variety of soil conditions including sand, clay and rock.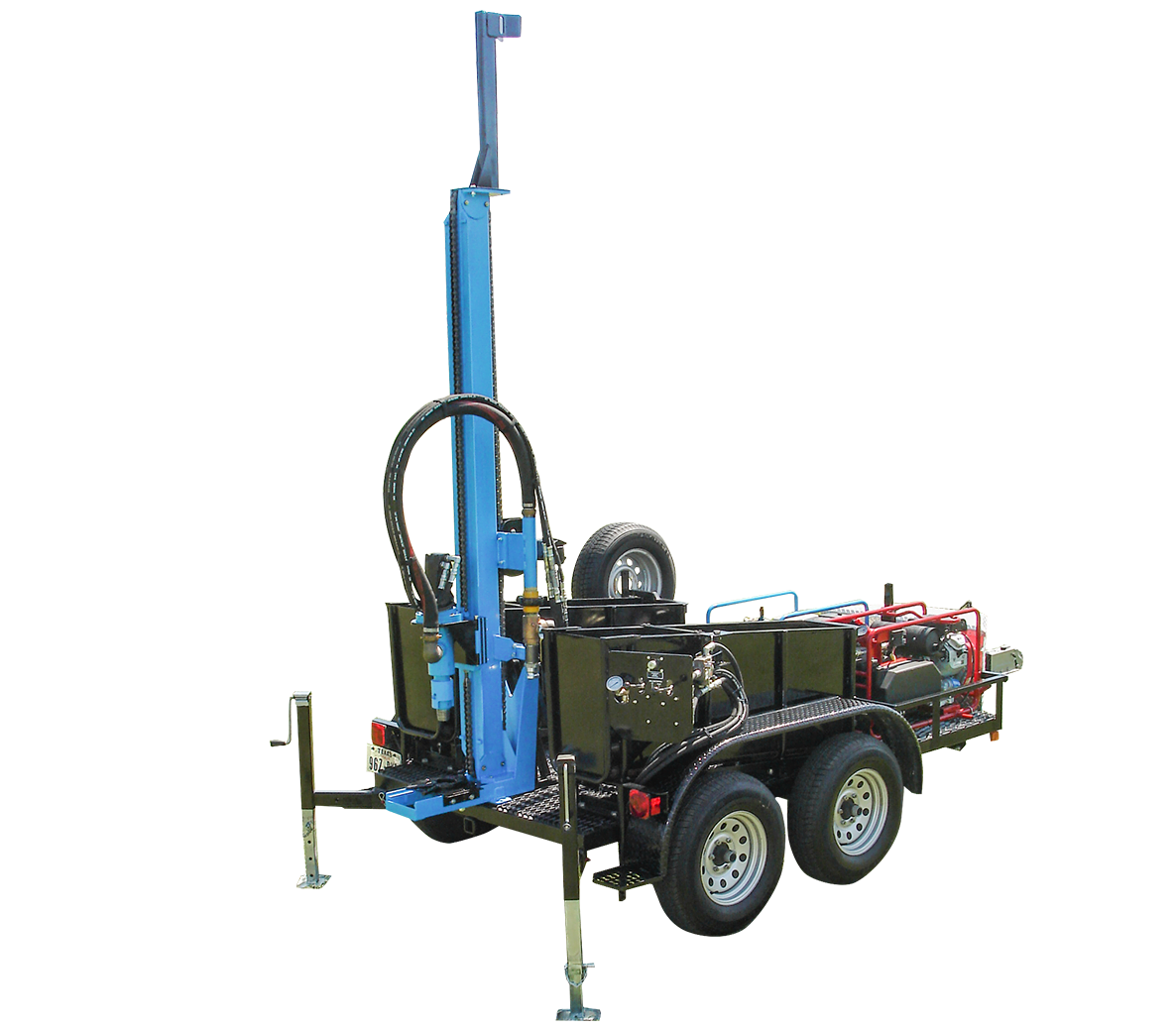 Hydraulic power improves productivity, while the trailer enhances portability. Capable of drilling 6-inch boreholes up to 300 feet in a variety of soil and rock conditions.
Portable Water Well Drill Comparison
5.5-hp (4.1-kW) Honda with 25:1 reduction gearbox

5.5-hp (4.1-kW) Honda with 25:1 reduction gearbox
60 rpm at 6 gpm (22.7 L/m)
Packs into two separate crates for shipping and storage
Up to 5,000 lbs (2,268 kg)
6 gpm (22.7 L/m) at 2,500 psi
95 rpm at 10 gpm (37.8 L/m)
Packs into two separate crates for shipping and storage

Up to 5,000 lbs (2,268 kg)

10 gpm (37.85 L/m) at 3,000 psi
60 rpm at 6 gpm (22.7 L/m)

Packs into two separate crates for shipping and storage

Up to 5,000 lbs (2,268 kg)

6 gpm (22.7 L/m) at 2,500 psi

95 rpm at 10 gpm (37.8 L/m)
Packs into two separate crates for shipping and storage

Up to 5,000 lbs (2,268 kg)

10 gpm (37.85 L/m) at 3,000 psi
Trailer Mounted Water Well Drill Comparison
Up to 5,000 lbs (2,268 kg)
10 gpm (37.85 L/m) at 3,000 psi

Up to 5,000 lbs (2,268 kg)

95 rpm at 10 gpm (37.9 L/m)
10 gpm (37.85 L/m) at 3,000 psi

Up to 5,000 lbs (2,268 kg)

95 rpm at 10 gpm (37.9 L/m)
10 gpm (37.8 L/m) at 3,000 psi

15,000 lbs (6.7 tons)/9,000 lbs (4.02 tons)

60-hp (44.74 kW) Perkins 404D-22T diesel

Primary - 14 gpm (53 L/m) at 3,000 psi / Secondary - 10 gpm (37.9 L/m at 3,000 psi

10-hp (7.5 kW) diesel or 13-hp (9.7 kW) Honda gasoline