How to maximize your water well drill with essential accessories
You've found the right drill for the job. What's next? At Lone Star Drills we're here to support your drilling project beyond the initial drill purchase. From finding the right rotary drill bit to down-the-hole hammer options and water well drill kits, we've got everything you need to ensure your project is as efficient and stress-free as possible.
A Bit About Drill Bits
Water well drill bits help you drill as efficiently as possible in a variety of different applications. At the mention of drill bits, you might be wondering, "How do I know which drill bit to use?" The answer to that question comes down to the soil type in the area where you're drilling. Lone Star Drills, offers a variety of drill bits to match your soil conditions for optimal drill performance. Keep in mind that some drill bits are compatible with more than one type of terrain, so make sure to consider future projects.
Sand: Step drag bits are the ideal solution for sand. They feature a three wing, three step design for faster drilling, a hardness that ensures durability and a sharp cutting edge.
Clay: Step drag bits also offer an effective solution for some clay situations, but claw bits provide a ripping action that loosens the most challenging clay deposits. Three replaceable fingers make up the claw bit.
Medium/Hard Rock Formations: Step drag bits can also be effective for some rock formations. However, roller cone bits and polycrystalline diamond compact bits (PDC) provide even more power for penetrating in these challenging conditions. The roller cone design incorporates three carbide-studded wheels that outperform steel products. You can take it up another notch with the PDC bits that will minimize plugging to maximize penetration rates.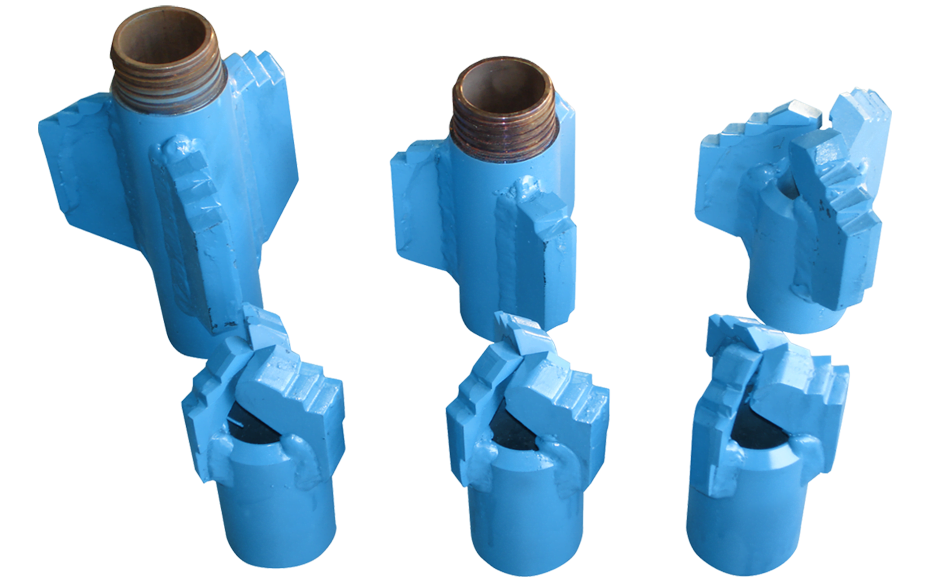 If you're looking for more information about how to find the best drill bit for your drill, check out our blog that goes in depth about the different types of rotary drill bits. 
Time to Put the Hammer Down
When drilling through tough rock formations like quartzite, granite or basalt, consider pairing your hydraulic drill with a down-the-hole hammer. The DTH hammer uses percussive operation for maximum productivity while boring through rocky soil and solid rock. Check out our blog for more information about how the DTH hammer works and whether it's the right choice for your project.
There's a Kit for That
If you want to make sure you're ready for anything during your next drilling project, consider getting a water well drill kit, also referred to as a "missionary kit"  because of the extensive use of our drills in missionary work around the globe. Each drill kit comes with all the necessities you'll need to keep your water well rig in optimal condition and can easily be packed up to have on hand at a moment's notice. Items in the water well drill kit can also be purchased individually when it comes time to restock the kit.
Each kit contains: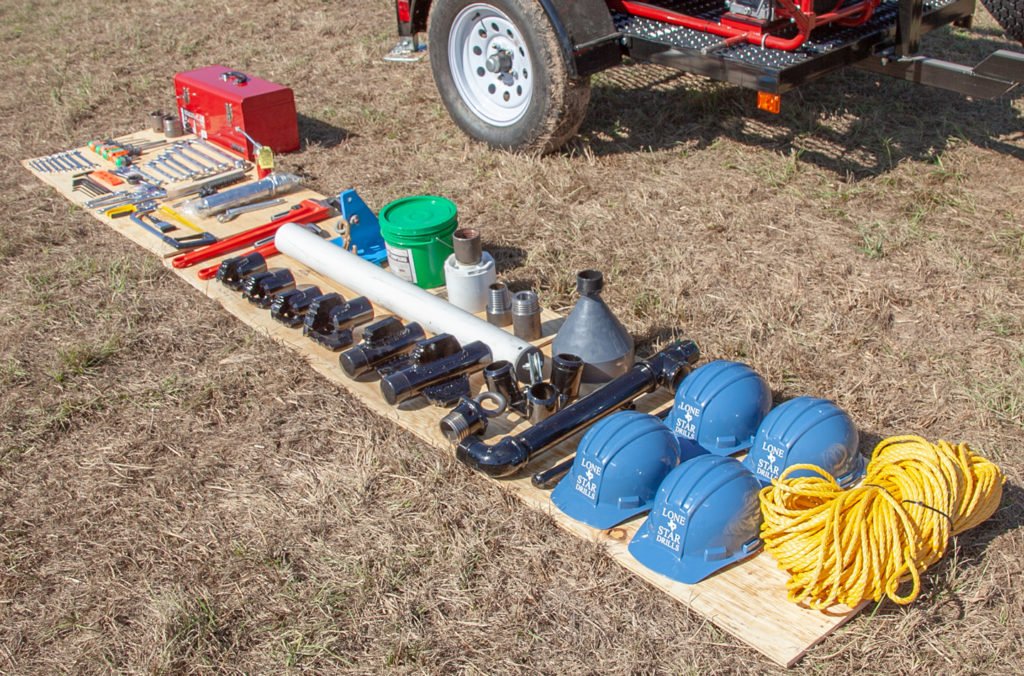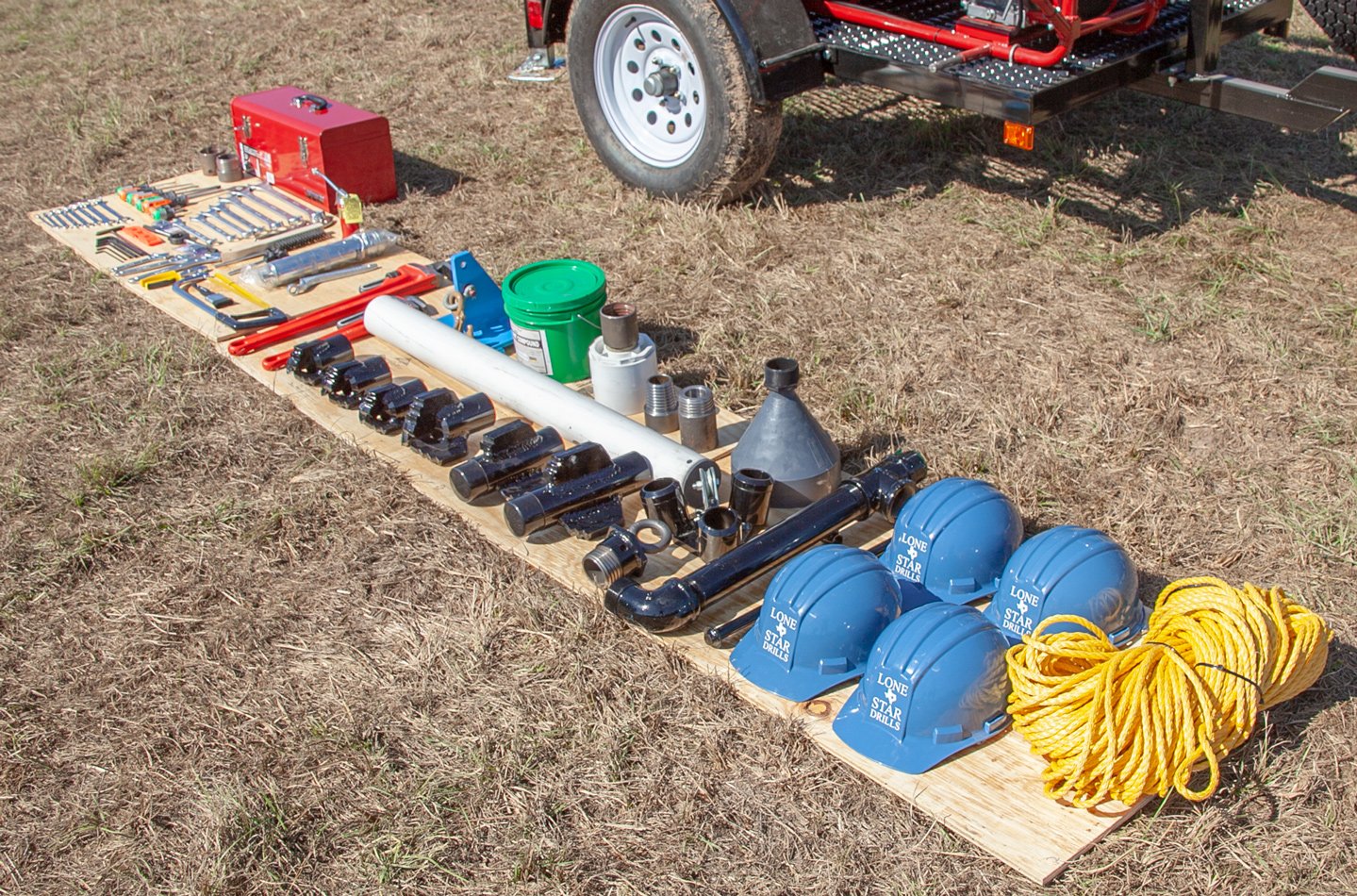 Hard hats
Wrenches
PVC bailer
Grease gun
4-inch casing slips
4-inch casing flush tool
3/8-inch hollow braid rope
Miscellaneous nuts and bolts
Toolbox with pipe joint compound
Hoist bracket bailer tripod assemblies
As you continue to research the best drill bits, hammers and other accessories for your job ahead, feel free to contact the Lone Star Drills team! We're happy to offer expert advice regarding your drilling needs so your experience can be as efficient and successful as possible.